Donation Drop Off Registration
Tuesdays, Thursdays, and Saturdays, from 9am to 11:30am
Thank you for supporting Household Goods with your donation of furniture and household items. Your items will be provided, free of charge, to people in need.
Due to our current construction project, the number of donation drop offs will be limited each day. We expect this to continue through the end of the summer.
Please review our Donation Guidelines to make sure your items are acceptable and can be used by our clients. We can only accept clean, usable items in good condition. Please note, we cannot accept:  desks, office furniture, glass top tables, rugs larger than 8×10, oversized and heavy items.  We do not accept clothing, food, books, computer equipment, or toys. Please see our donations guidelines for more details.
Drop off process:
Only people who have signed up in advance will be allowed into our drop-off area.
Prior to entering the drop-off line,  a volunteer will greet you and verify that you have a scheduled appointment that day.
Continue driving to the drop off area. We will be accepting donations on the side of the building in front of the large storage containers.
Our volunteers will direct you to stop in a designated space where they will unload your vehicle. Please stay in your vehicle if possible.
Please have your items in the back of your vehicle clearly marked as a donation.
The volunteer will complete a receipt pre-printed with your name and address and give to you.
Please be patient. Safety comes first, and the dropoff process may take longer than usual.
Thank you for helping people make a home!
Please click on the button below to sign up for a drop-off slot: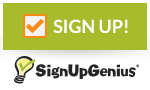 Priority Drop-Off Appointments
Household Goods is in urgent need of good quality couches to give to people in need. We have reserved appointments for donors who have a couch, love seat, futon with frame and mattress, or sofa bed. Couches must be in good condition to be accepted. If you have a couch to donate, please click the button below to schedule a Priority Drop Off Appointment.